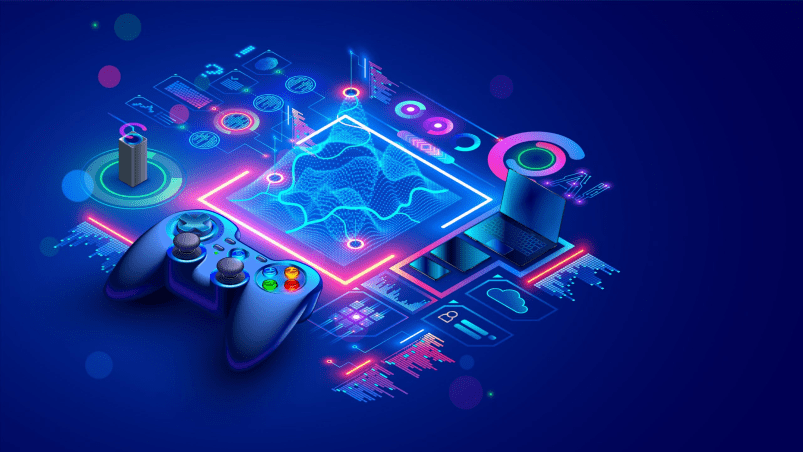 3D Artist Tools That Boost Productivity
You're kick starting your career in game design and development. You have a million ideas and you're ready to turn your imagination into reality. Now….where the hell do you start? There is a virtual buffet of software made specifically for game design and development, but which tools will ensure that your designs reach their full potential? Every tool has strengths and weaknesses, so buckle up, because we're about to give you the low down on which tools are worth time and money for your needs and which ones you can comfortably skip.
If you've never touched game design software and you don't know where to start, we'll make things easy. We've ordered this list from most to least user-friendly options, so you can start at the beginning and work your way down.
AUTODESK TOOLS:
3ds Max
Level: Beginners +
This computer graphics program is great for creating 3D models, animations, and digital images. It can handle several stages of the animation pipeline including pre-visualization, layout, cameras, modelling, texturing, rigging, animation, VFX, lighting, and rendering. Pretty powerful stuff, right? It doesn't stop there. 3ds Max has a highly capable toolset. With a little practice, even the biggest noob can get the hang of these tools, and make something fun with them.
Maya
Level: Beginner +
Maya is a 3D modelling and animation program that can be used for… 3D modeling and animation. Obviously. While its uses may seem pretty straightforward, this modelling tool is absolutely excellent at rigging and animation, with a whole catalogue of useful features to discover and play with. User friendly though it may be, Maya is a powerful program with a lot of functionality. In fact, this program is frequently used by professionals, which explains the hefty price tag.
If you're looking for a tool with more game oriented uses, 3ds Max is more common in the gaming industry, and it sure doesn't hurt to learn it. It's a solid, basic tool for game design and development making it a really good choice for game developers of all levels. On the other hand, if you're more interested in 3D design and art, Maya is an amazing tool to start with. Either tool can be helpful, so choose which one suits your interests and budget.
Speaking of budget…
Pricing for both programs:  $2,215 CAD/Year OR $5,980 CAD/3 Years.
You can download a free trial for both programs, and we recommend you do. Taking it out for a spin will give you a much better idea of which interface and toolbox suits your workflow. Autodesk also provides a more affordable version for indie users, but you'll have to be eligible to take advantage of it. If you qualify, it will only set you back $365 CAD/Year. That's a pretty good bargain. Also, if you're in school or teaching, eligible students and educators receive 1-year free Autodesk student pricing link.
ADVANCED TOOLS:
Adobe Photoshop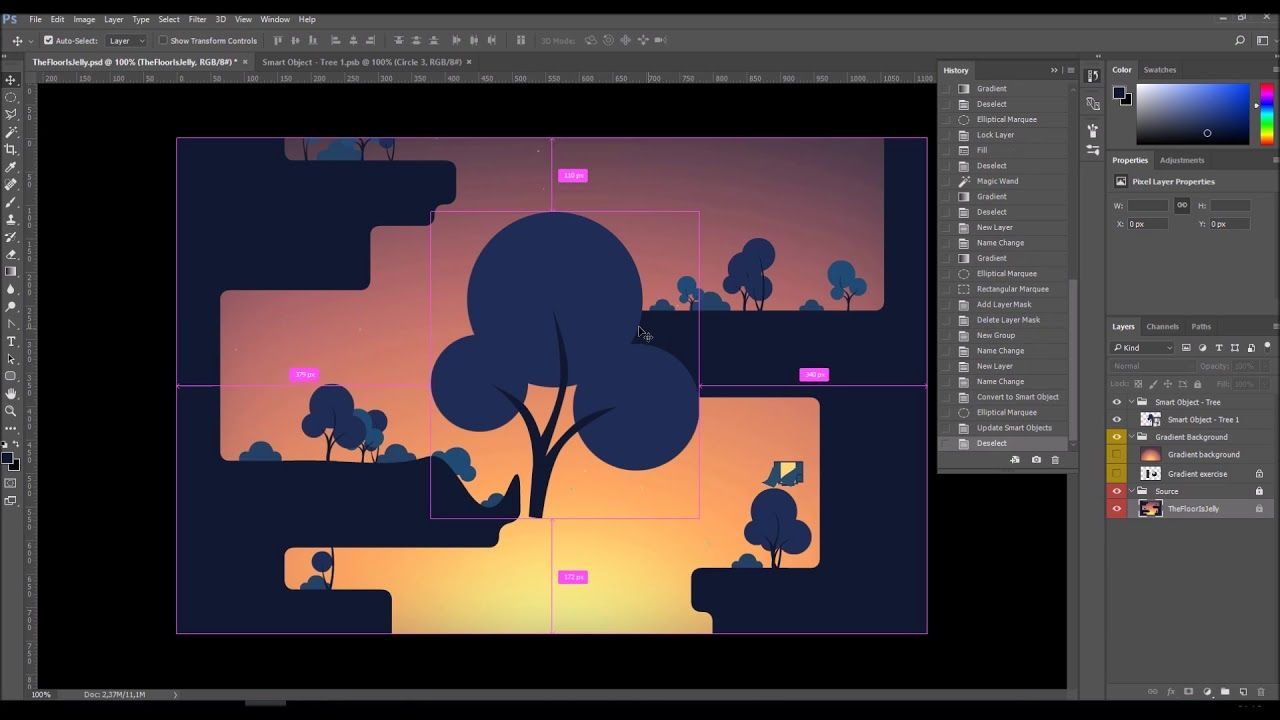 Level: Beginners +
Everyone has heard of photoshop, and for good reason. It's earned its reputation for producing high-quality images, graphics, paintings, textures and 3D artwork. Photoshop is both easy to use and incredibly difficult to master, but if you have the time and the patience, it's absolutely worth it. Photoshop is incredibly popular, even among the best and brightest game designers, and there's no denying it's capable of elevating your final product. There are also endless resources, many of which are free, to help you learn the platform, so you can get started in no time.
Pricing:
$27.99 CAD/Month. Students receive 30% off, and there is a free 7-day trial available.
ZBrush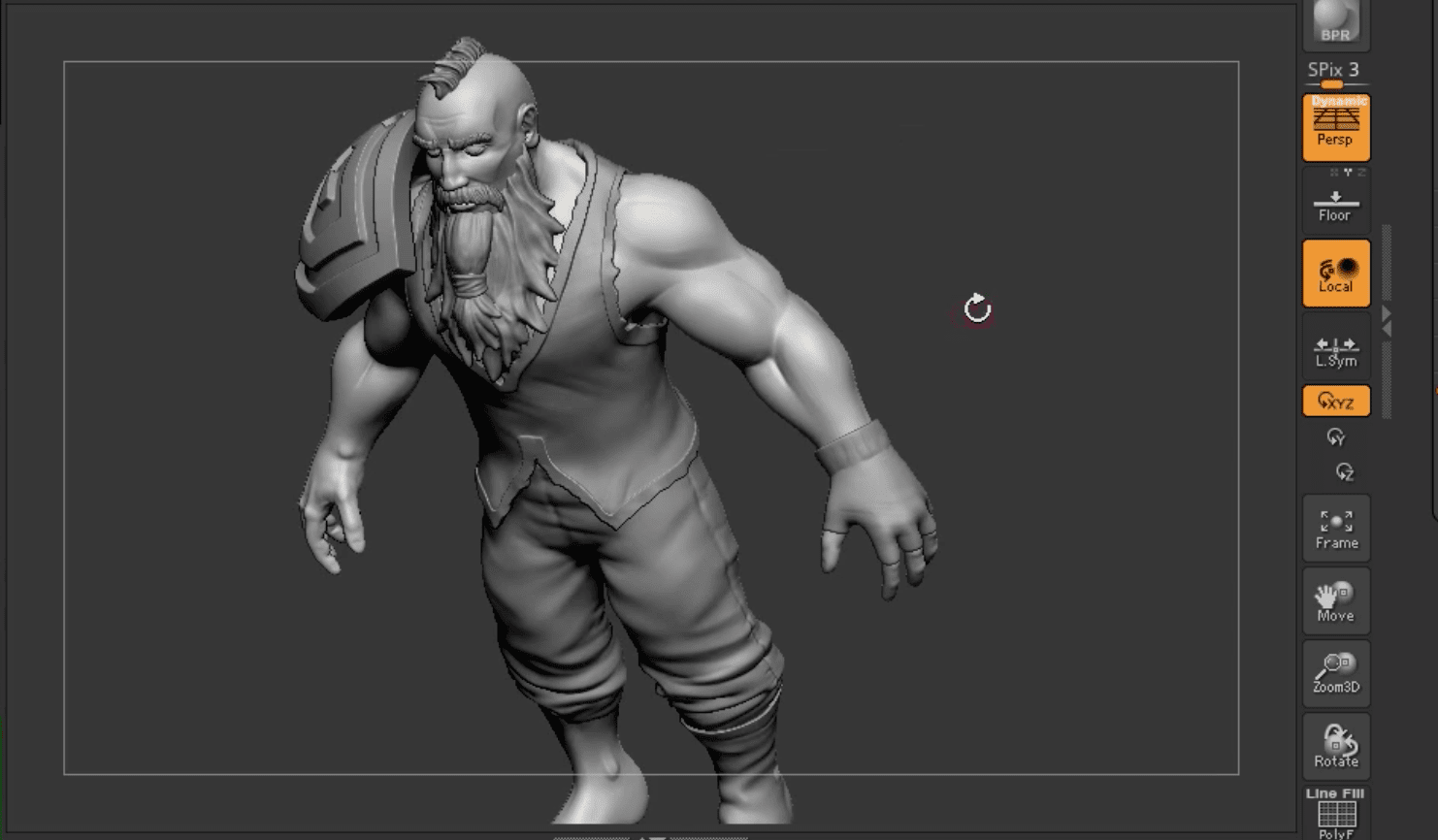 Level: Beginner +
Introducing Zbrush, the industry standard for 3D game design. When it comes to sculpting, it doesn't get much more versatile than ZBrush. Compared to basic software such as Maya and Blender, ZBrush gives you incredible freedom while sculpting. If freedom wasn't enough, it also boasts state-of-the-art tools with brushes that mimic real world media with beautiful detail. If you're a beginner, consider checking out the streamlined version, ZBrushCore. It's an amazing introductory software made for those that may be new to the world of 3D sculpting.
Pricing:
Subscription available for $39.95 USD/Month or $179.95 USD/6 Months. If you're an individual or a very small company, you can buy it once for $895 USD. Educational licenses can be purchased from one of their participating retailers.
3D Coat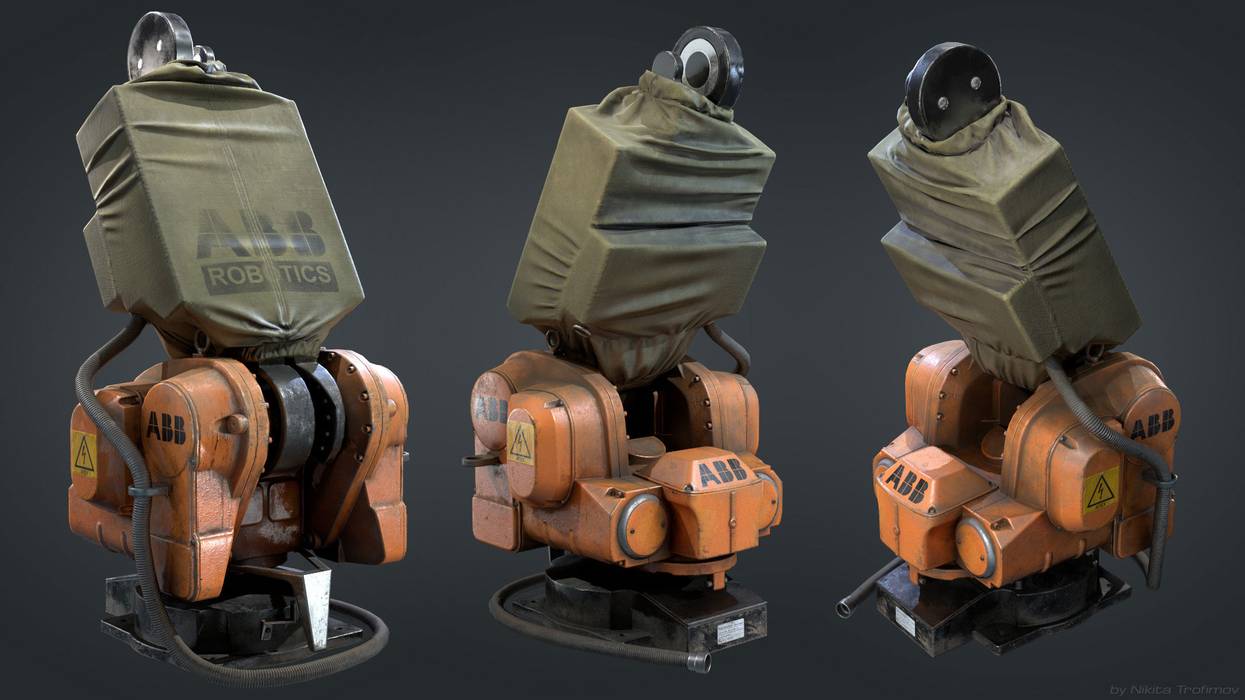 Level: Beginner +
This has all the features you need to take your object from sketch to production-ready with a wealth of tools for organic texture or hard surface model. If you're looking for a particularly excellent retopo solution, this package is one of best, if not the best, tools out there. Need I say more?
Pricing:
30-Day free trial available. Professional use is priced at $379 USD. Amateur will cost you a meagre $99 USD.
Marvelous Designer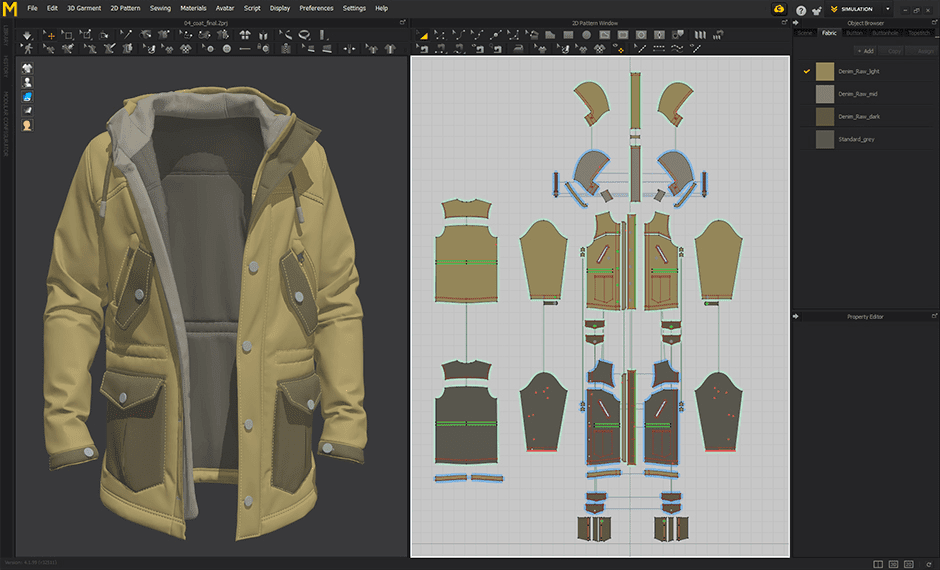 Level: Beginner/Intermediate
Look, if your game features nothing but shiny robots or smooth skinned animal cartoons, you can give this one a miss. However, if your world requires a lot of detailed cloth objects or clothing, you should really look into Marvelous Designer. It's capable of creating super accurate clothing with organic textures, and that kind of detail can lend a lot of realism to your world. It's also fairly simple to use, making it very beginner-friendly.
Pricing:
For standalone enterprise, it's $1,700 USD/Year and network enterprise use it's $1,900 USD/Year. For personal use, it's $39 USD/Month. There is a 30-Day free trial available.
Marmoset Toolbag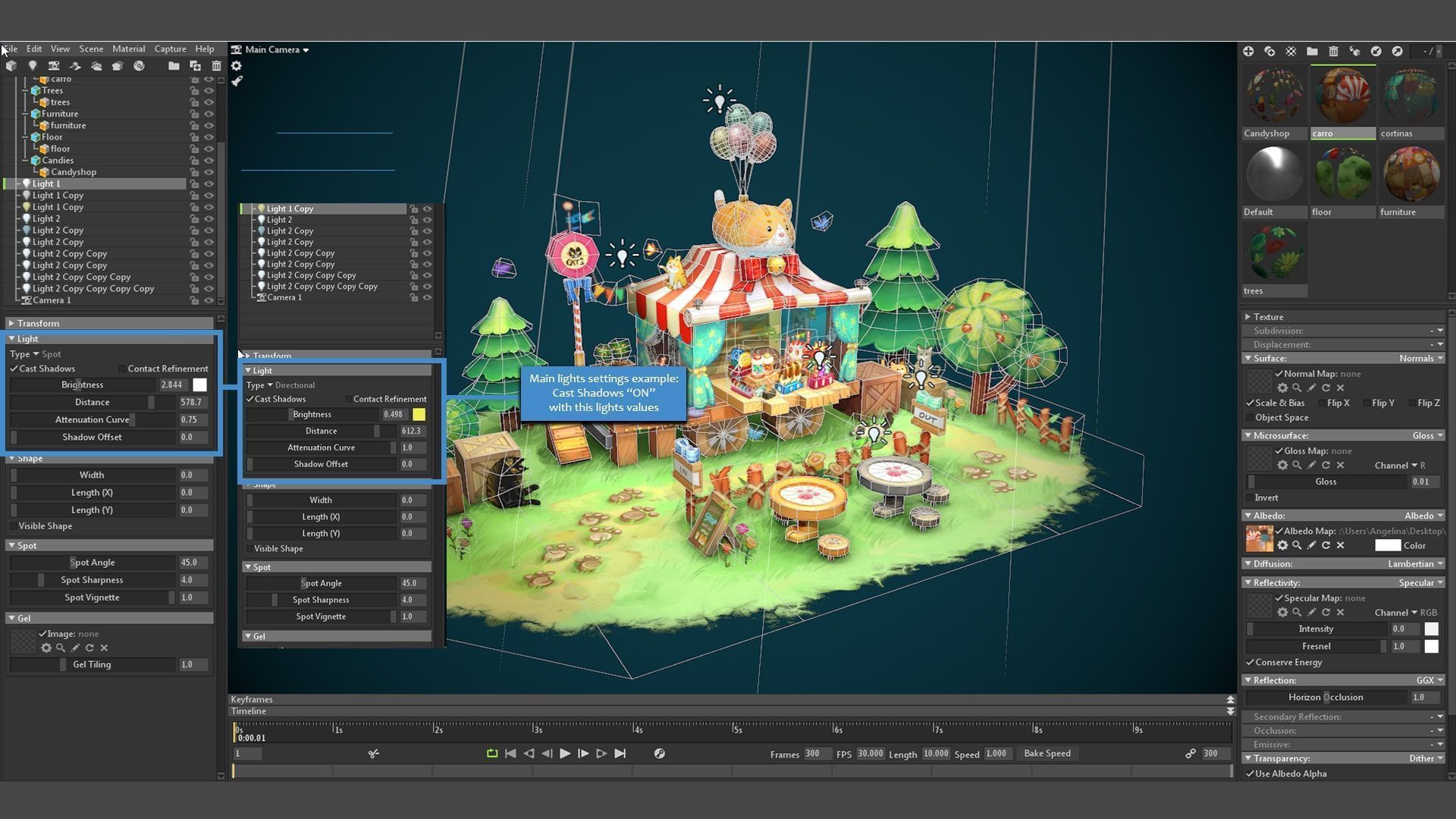 Level: Intermediate +
Marmoset Toolbag is more than just a fun-as-hell name. It offers artists the ability to see their 3D models in real-time. The tool is well loved among game developers for this feature alone, because it means you avoid the complex nodal material work. Blech. That feature aside, it also offers a fairly impressive tool set and an extensive tutorial section, so while it may rank as an intermediate choice, the learning curve isn't so bad.
Pricing:
Individual use costs $14.99 USD/Month or a $299 one time fee. Academic use is $199 USD/Year
Blender
Level: Intermediate/Advanced
If you're googling this topic, you've heard of Blender. It's one of the most versatile programs out there, capable of creating animated films, visual effects, art, 3D printed models, motion graphics, interactive 3D applications, virtual reality, and computer games. Truly. Anything at all. This software is packed with tools that are suitable for an intermediate-level designer, but beginners can use it if they're willing to take on the steep-as-heck learning curve. It might be worth a shot, because you truly can't beat that price.
Pricing: FREE download. That's right, I said FREE!
SUBSTANCE TOOLS
Level: Intermediate/Advanced
Substance Painter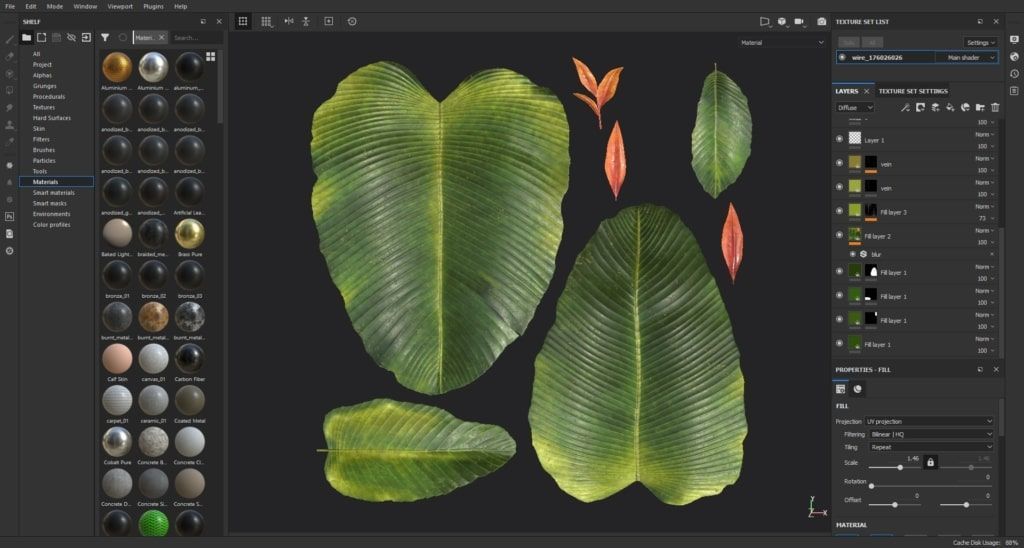 Ooh baby, we love this tool. It's incredible for texturing your models and it can really speed up the process without any loss of quality on the outcome. It's fantastic for designing detailed characters, but we particularly love it for props and weapons. It can also be very incredibly useful for product visualization, if that's something you do.
Substance Designer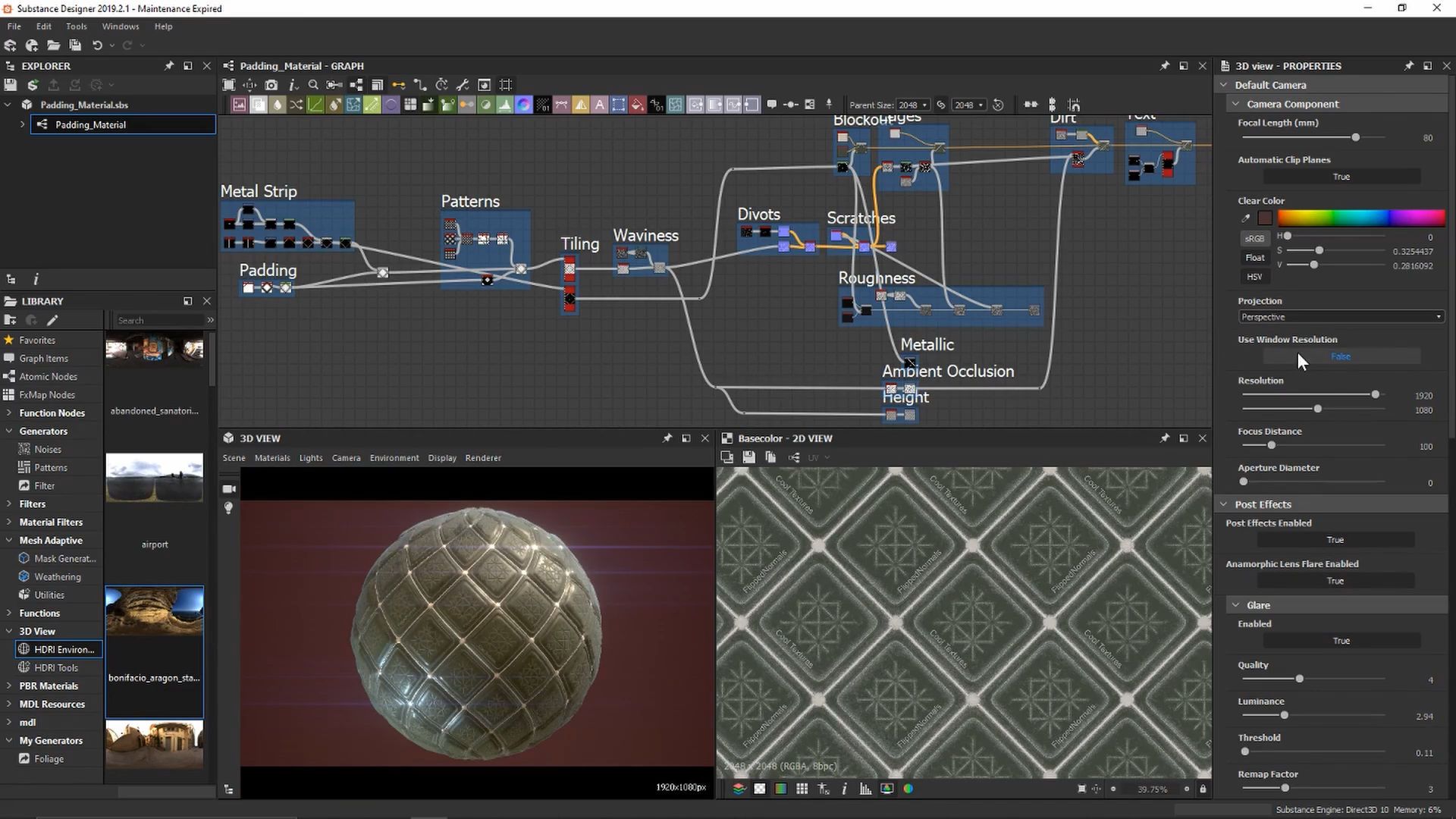 Considered the industry standard for creating custom materials, Substance Designer allows artists to have complete authoring control. Artists can design with pre-made resources or from scratch within a node-based environment. It's best used for creating tileable, dynamic and modular textures, but the array of uses is staggering. It's an industry standard for a reason.
Pricing for all Substance tools :
Indie license costs $19.90 USD/Month OR $219 USD/Year. Pro license costs $99.90 USD/Month OR $990 USD/Year. Student/Teacher license is free and valid for 1 year.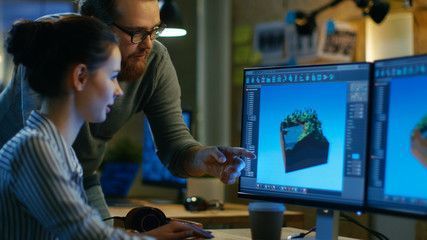 Choosing the right tool is all about identifying and understanding your needs.
If you are learning the ropes and preparing to pursue a career in game design, using industry-standard tools (Maya, Zbrush and Substance Designer) will help you build the skills the industry wants, and give you the tools you need to complete current projects at a high level of quality. If you're more focused on making your own work, figure out what needs you have and try different options. Each tool has pros and cons, and you may find yourself liking one interface more than others.
Regardless of what digital tools you choose, you're going to need motivation. After all, software is just that; a tool. It can't accomplish anything if the artist isn't willing to dedicate time and energy to learning its uses. Stay focused, stay patient and remember that Rome wasn't built in a day. No matter what your skill level or budget, motivation, patience and determination will always be the best skills in your pursuit of a game development and design career!
Sources:
https://www.easyrender.com/a/what-does-it-take-to-become-a-successful-3d-artist
https://codecondo.com/best-3d-printing-tools/
https://www.gamedesigning.org/career/software/
https://www.slant.co/topics/8643/~3d-texture-painting-softwares